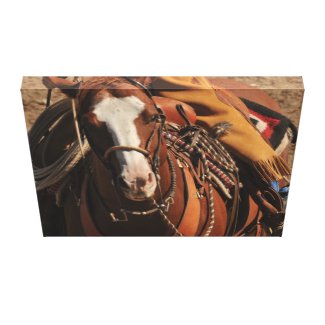 Cowboy on Blaze Faced Sorrel Horse
by
thecowboystore
Here's a photo I took at a ranch rodeo in Montana.
Ranch rodeo is a great sport! It's basically a bunch of neighboring ranchers, who get together, and form teams, to compete against each other. Events are "branding" and "wild cow milking" among other things.
The competition is fierce and lively-a great spectator sport!
This print is wrapped around the edges of the canvas, and has no need for framing. You can purchase it by clicking the photo above, or the links below the photo. There are other items there in The Cowboy Store that you might like! Check it out today! :)
Donna Ridgway